WHAT IS YOGA?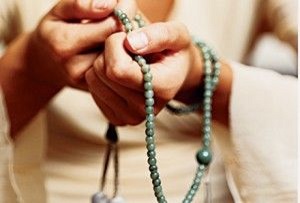 Yoga has been practiced for thousands of years. Originating in India, the first references to yoga, its philosophy and postures were discovered in some of the oldest written manuscripts dating back 5,000 years.
Through observing nature and through intense self-observation and inquiry, the ancient yogis were able to codify the conditions that must be present for realising our intrinsic wholeness.
A lot of what is known of yoga today is due to the collected works and translations of Patanjali – an Indian sage and yogi from around 300 BC. Patanjali systematised the teachings into what we know as the yoga sutras (threads). These sutras are short teachings offering wisdom and insights into yoga philosophy. There are 196 sutras and Patanjali also defines an eight-limbed path for the strengthening and evolution of the body, mind and soul.
Yoga means to 'yoke' or union between body, mind and spirit.
There are four different branches of yoga:
1. Bhakti Yoga – worship of gods (gurus) to become familiar with one's own god nature.  Devotional.
2. Karma Yoga – selfless action, doing good deeds without expecting personal rewards for one's efforts.
3. Jnana Yoga – study of sacred scriptures, the yoga of knowledge.
4. Raja Yoga – It is the yoga concerned with the mind and its fluctuations and how to quieten or master the mind's fluctuations.
Overall, the aim of all branches is to reconnect with the Self.
Yoga is a technology for arriving in this present moment. It's a way of remembering our true nature, which is essentially joyful and peaceful.