Massaged Kale Salad
Serves 4-6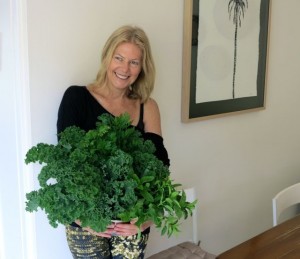 Ingredients: 
1 large bunch curly kale, de-stemmed and torn or chopped into pieces
1/4 tsp fine sea salt
1 tbsp fresh lemon juice
1 tbsp olive oil
Instructions:
Rub all kale with salt, lemon juice and oil, massage well. Taste along the way.
Add any desired toppings – try avocado, capsicum or cucumber.